Hi, I'm Pastor Craig
I graduated from Southwestern College (now Arizona Christian University) with a degree in Christian Ministry and a minor in Youth Ministry. I am currently pursuing a Masters Degree in "Bible and Theology." I met my wife (Brittany) at college and we got married in March 2011. We have four awesome kids: Camden, Barrett, and twins Beckham and Addilyn. Together we have served in youth ministry for over fourteen years.
God stirred in our hearts a longing to further grow His kingdom. We desire to love and unite His people. God confirmed His plan for our family to plant a church in North Phoenix during the Spring of 2021. We applied to Vision Arizona (a non-profit church planting organization) and completed the assessments. We believe planting Grafted Church is a vital part of advancing God's kingdom.
Matthew 9:37–38 "The harvest is plentiful, but the laborers are few; therefore pray earnestly to the Lord of the harvest to send out laborers into his harvest."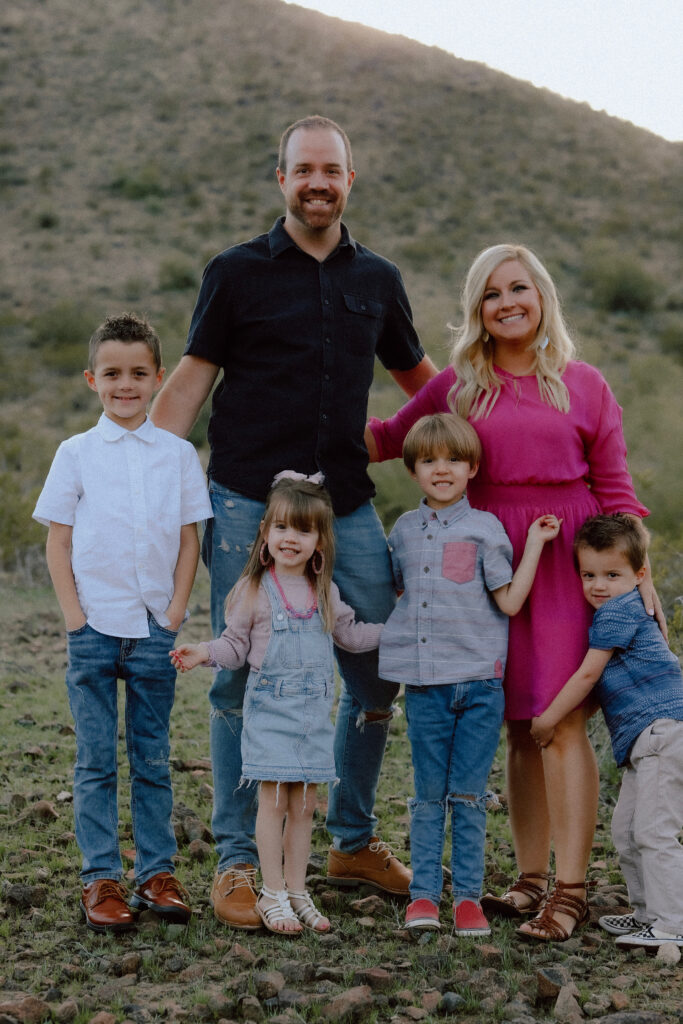 Hi, I'm Brittany Klauka
I am so grateful to have served alongside my husband, Craig since we were in college. I graduated from Arizona Christian University with a degree in Elementary Education. I was a teacher for six years in the Phoenix area. I currently serve as the volunteer Children's coordinator of Grafted Kids. I have a huge heart for kids to teach them to grow in their relationship with Christ as well as with others. I would love for the opportunity to meet your child! I have 4 children of my own. We hold Children's service every Sunday during the adult session. We would love to have your kids be apart of this wonderful ministry. Even though we are a new church plant, we have a full curriculum and intentional lessons. Please contact me with any questions at [email protected].

Hi, I'm Seth Gosh
I was born and raised in South Dakota and moved to Phoenix, AZ in 2012. I am a proud father to two children ages 4 and 3. I have led worship throughout the valley for over ten years. I believe the greatest way to grow with others is to do life together. I see worship to God is more than just meeting on Sundays but in everything that we do. The greatest advice I have been given and try and live by every day is: "The single most important thing in life is your relationship with God. The single most important thing you do with your life is take care of and grow that relationship with God." This season in my life God has called me to help cultivate and grow a passionate worship culture for Grafted Church.