Joining Together to Know and Follow Jesus
Times and Location
We are hosting weekly Sunday gatherings from 10:30-11:45am at Sandra Day O'Connor High School (25250 N. 35th Ave Phoenix, AZ 85083). We would love to have you be a part of our church plant.
---
This will be a time to build community, read God's word, take part in outreach events, and have fun growing into a church. We provide light refreshments and children's ministry (birth-6th grade).
---
We are meeting on campus in the mini-auditorium at Sandra Day O'Connor High School.
---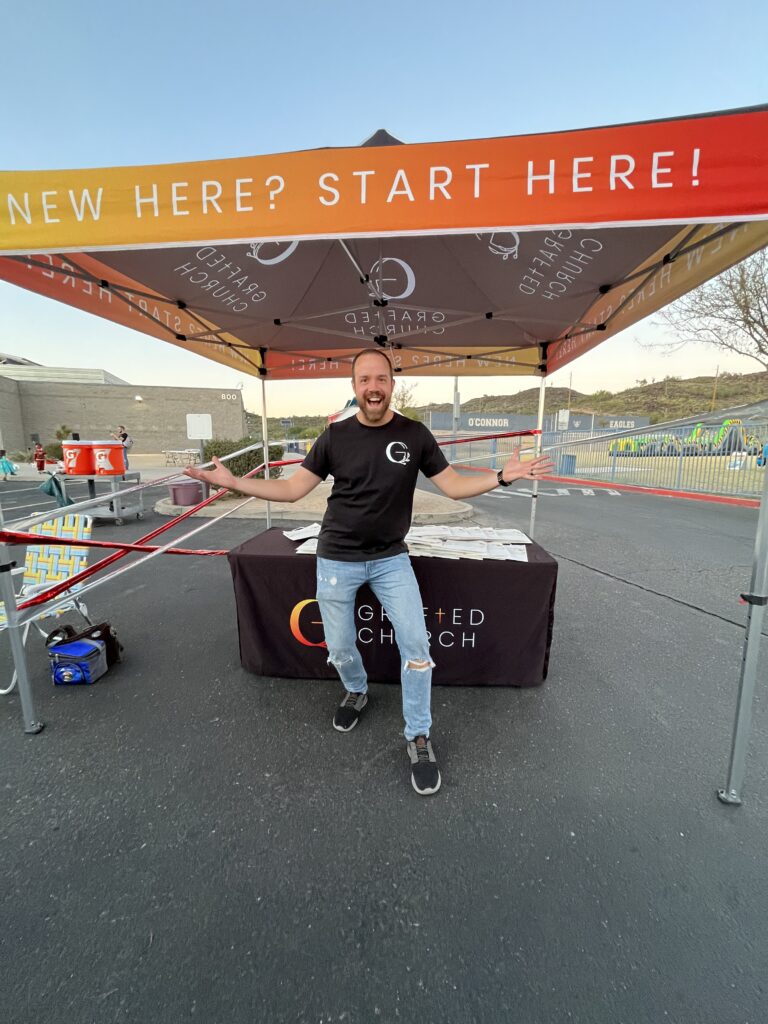 Church Plant
Grafted Church is a plant of Vision Arizona. We are meeting off of the I-17 and Happy Valley at Sandra Day O'Connor High School. If you would like more information, feel free to sign up with your email address to stay up to date.
Our Heartbeat
We desire people to come as they are, to ENCOUNTER Jesus, and be transformed by the Gospel. Our hope is to ENGAGE with the local community and build intentional relationships. We believe God desires to unify His people and to love others. Our intentions are to EXPAND God's kingdom.
Mission / Vision
Our Mission: Encounter. Engage. Expand.
Our Vision: Joining together to know and follow Jesus.
Give / Pray / Join
---
GIVE
If you feel called to give to Grafted Church we are honored that you would consider supporting the vision of Grafted Church. Rest assured that your gifts are fully tax-deductible and are used solely for the work that we believe God has called His church in Phoenix, Arizona.
*Click "GIVE" and it will direct you to our giving page. We pray a special blessing over you and your family in partnering with us to further building God's kingdom.
PRAY
Prayer is the foundation to Grafted Church. We believe in the power of prayer. God hears our prayers and answers them. We believe that prayer is the first step in considering planting a church. Will you join us?
-Will you join us in committing to pray for the community of North Phoenix?
-Will you pray that the Lord would draw this community to Himself and that they would glorify Him with their lives?
Newsletter:
*Email [email protected] to join and connect with us. You will be apart of our prayer list as well as our newsletter. We would love to keep you up to date on how our church is coming along.
JOIN
God uses people to reach people. He has made us alive in Him so that we can share His message with others. We have been blessed and aspire to be a blessing to others. We would like to launch Grafted Church in the Spring of 2022 with at least 50 committed adults. Would you consider partnering with us and joining our launch team?
*Email [email protected] and reach out to our team to set up a time and place to meet the pastor and talk more about Grafted Church.
---

We proudly partner with these organizations: